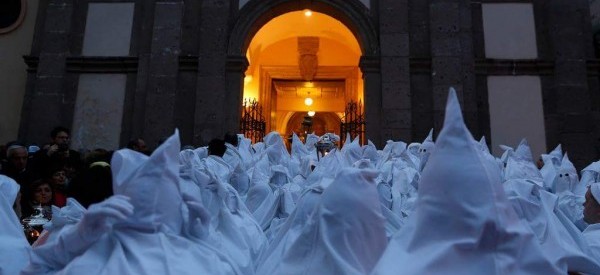 Holy Week in Sorrento and Amalfi Coast stands out in the world for its processions, a deeply felt tradition by locals that attracts thousands of tourists every year.
More than 20 evocative processions and the Passion of Christ representations, Marianna Tizzani and Gaetano Astarita will tell through their photographs.
Images, impressions, mysteries of Holy Week in Sorrento Coast: A beautiful photo exhibition for fans and the curious, not to be missed.
When: From March 6 to April 3, 2016, from 10:00 to 13:00 and from 16:00 to 21:00
Where: At the Addolorata Church in Sorrento.